The Unique Connection of Chronic Pain and Depression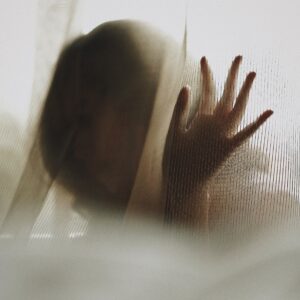 Many people who have chronic pain also suffer from depression. Now we can understand moreso why and how that occurs thanks to a recent study; A Neural Circuit for comorbid depressive symptoms and chronic pain.  I became very interested in the comorbidities of these conditions when I started treating patients who had chronic pain and fibromyalgia with neurofeedback. Nearly all of them saw a significant improvement in their symptoms of anxiety and depression as well as their chronic pain and nearly all of them experienced anxiety and depression. This seemed to be more life changing for them than just relieving their pain and what affected one affected the other.
Comorbid Depressive Syndrome or CDS is a common problem seen with those suffering with chronic pain.  What is important to be seen here is that these conditions, chronic pain and depression are interconnected and in this case codependant if you will. This is helpful to understand for the patient as well as the treating physician and understanding the mechanism and treating the cause of the condition versus each condition separately leads to greater results and resolution. It is also helpful for the patient to realize that they do not have another problem. Sometimes with chronic pain and depression it can feel like a downward spiral that they are destined to endure for a lifetime.
CDS involves the 5HT and somatastain pathway involving the Dorsal Raphe Nucleus of the brain and the right centro medial amygdala and the lateral habenula. The amygdala is an alarm system of the body. When chronically stimulated by something like pain, it can put the brain and body on a hyper state of alert that can affect the whole body. This leads to high beta brainwave dysregulation which can cause other symptoms such as insomnia, migraine or tension headaches and anxiety just to name a few. The dorsal raphe nucleus has many targets throughout the brain and has been implicated in depression. It utilizes many neurotransmitters, the most common of which is serotonin.  In this study nerve injury was induced in mice and six weeks post injury the mice displayed depressive behavior. The study revealed the pathway associated with CDS was very specific and did not respond to SSRI medication. Activating this specific pathway relieved the depressive-like symptoms in those with chronic pain but not in those with depression associated with chronic stress or other depression not related to chronic pain further illustrating this unique co mingling of chronic pain and depression. There was increased glutamate activity noted as well which can cause symptoms of anxiety and fear as well.
This helps show the interrelationship of chronic pain and many behavioral symptoms that we see so commonly in practice. This understanding helps to explain why treatment of chronic pain must include the brain as well. This also illustrates how neurofeedback is so impactful in the treatment of comorbid depressive syndrome or CDS.  It further illustrates how the body must be considered as a system and not treated by individual diagnosis or body parts
Written By: Dr Jackie Kilraine DC